Jase Harley Criticizes Childish Gambino After Grammy Win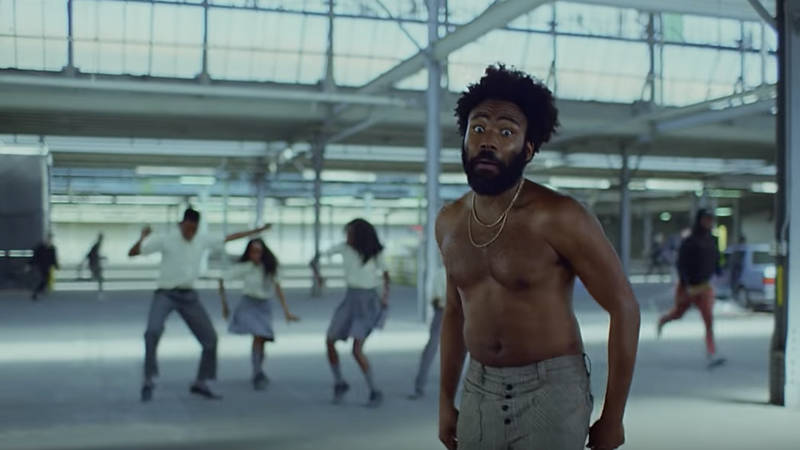 After Childish Gambino's "This Is America" made Grammy history, scoring both Song of the Year and Record of the Year statuettes, it marked a triumphant shift for many hip-hop fans.

However, rapper Jase Harley isn't exactly feeling that embrace. The man behind "American Pharaoh" recently chatted with TMZ about Gambino's "prestigious award" win, which he isn't digging, given the similarity to his 2016 song.
"I feel like it's a loss for the culture," the artist remarked.
When news of the eerily similar track first surfaced, Harley assured the public he felt "extremely humbled" to serve as the popular song's inspiration and urged fans not to "dilute the message" within his or Gambino's songs.

'This Is a Plagiarism?' Donald Glover Catches Heat Over Allegations He Ripped Off a New York Rapper
Earlier this year, Donald Glover's "This Is America" exploded onto the pop-music landscape. The No. …
Read more
Read
"This is bigger than me and him and bigger than music," Harley noted on his Instagram in June 2018. "Let's not lose focus."
"This Is America" Wins Record of the Year, 2019 GRAMMYs Acceptance Speech / Recording Academy / GRAMMYs
To be honest, I figured the reasoning for his absence was the same reason why Atlanta's third season is delayed: he's busy as fuck. But, what do I know?

Waitin' Season: Atlanta is Definitely Delayed, Won't Be Eligible for 2019 Emmys  
It's official: Atlanta fans have to wait a little longer for Season 3. In fact, we'll be waiting so …
Read more
Read
"He should've been there, he should've been there for the people and instead I think it shows his true intentions," Harley noted. "I just want to say congratulations to him as a young black man that's trying to be successful in America. I'm happy that he's made it. I'm happy for him. But, this is terrible for the culture. This is not good for hip-hop."
Overall, Harley says he isn't campaigning for credit on the song, he just wants public acknowledgement from Gambino and the rest of the production team that they heard his song.
The Root has reached out to Childish Gambino's team for comment.