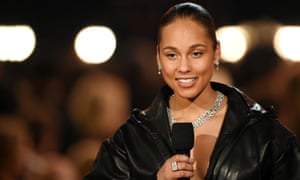 Well that was an awfully long night that felt less like an awards show and more like an extended concert. Just nine awards were televised tonight in a ceremony that stretched to almost four hours and at many, many times, we really did feel the strain.
But for every misstep (the length, Jennifer Lopez's Motown tribute, the decision to cut off so many key speeches), there was also plenty to applaud. After last year's very male ceremony, tonight saw female winners almost double and host Alicia Keys prioritising music and positivity over wisecracks made for a refreshing change.
But next year, please for the sake of us all, keep it under three hours, yeah?